Elle Woods to return as Witherspoon confirms Legally Blonde 3
[ad_1]

Reese Witherspoon has confirmed that she will be reprising her role of Elle Woods for a third Legally Blonde film.
The star tweeted "It's true… #LegallyBlonde3" with a video showing her in character wearing a pink sparkly bikini on a float in a swimming pool.
Earlier this week Deadline reported that MGM was close to completing a deal with Witherspoon and the creative team from the original.
Kirsten "Kiwi" Smith and Karen McCullah, who adapted the Amanda Brown novel for the 2001 first film, were in talks to write the script.
Legally Blonde is about a fun, sorority girl who applies to Harvard Law School to be with her boyfriend but then realises she makes a pretty good lawyer herself.
It also starred Luke Wilson and Selma Blair but it is not known if they will join Witherspoon.
The first film was a box-office hit and received Golden Globe nominations in both the best actress and best musical or comedy categories.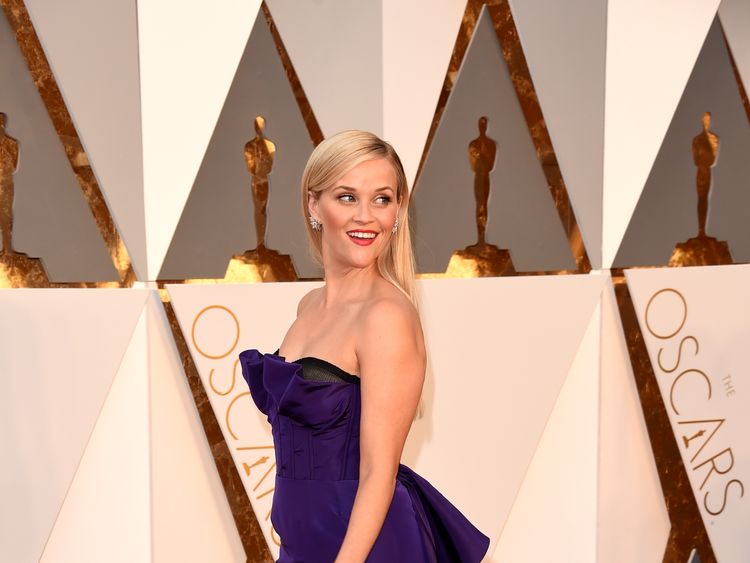 Its success led to a sequel in 2003, Legally Blonde 2: Red, White and Blonde which was not as well-received by the critics.
The original grossed $141m (£105m) worldwide, and the sequel brought in $124m (£93m).
The film was also adapted for the stage with Sheridan Smith taking on the role in London.
Deadline reported that Witherspoon's Hello Sunshine company will produce the film along with MGM and the original film's producers, Marc Platt and Platt Productions president Adam Siegel.
According to Deadline, the plot will be "in the spirit of the first film" and will centre on female empowerment.
Witherspoon is currently filming the second series of Sky Atlantic's award-winning Big Little Lies with Meryl Streep and Nicole Kidman in California.
[ad_2]

Source link