First image of Joaquin Phoenix as the Joker
[ad_1]

An image of Joaquin Phoenix as the Joker has been revealed for the first time.
The US actor, 43, is playing the Batman villain in a new reincarnation in the much-loved film franchise.
Director Todd Phillips teased a short clip of the actor in make-up on Instagram on Friday evening.
Expectations are high for the fifth joker, especially after the late Heath Ledger's much-lauded gritty version in The Dark Night.
Phillips' teaser clip started with a board saying "wardrobe test" and "character: Arthur".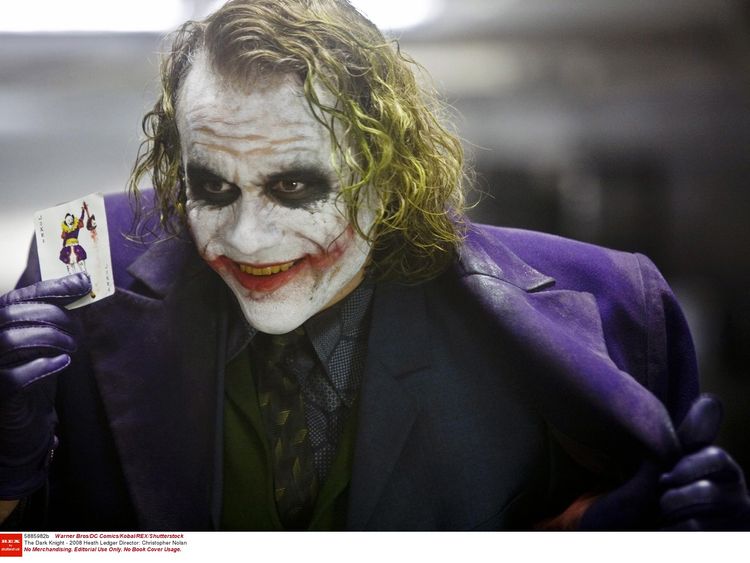 It then showed a long-haired Phoenix looking sternly at the camera as faded images of his made-up face flashed over his face as he gradually began to grin.
Then the camera panned in to his face fully made-up as the Joker, with painted white skin with a wide red mouth, nose and eyebrows and blue triangles around his eyes.
He is also wearing a blue shirt and red jacket.
The song, appropriately called "Laughing" by Canadian rock band The Guess Who, played in the background of the clip.
Last Sunday Phillips posted a picture of the Walk the Line actor with long hair staring into the camera.
The caption simply read: "Arthur."
The film will look at the Joker's origins, with his name being Arthur Fleck.
Previous reports suggested he will be a stand-up comic who turns to crime after his career fails to take off.
The film, which will also star Robert De Niro, is due to be released in 2019.
[ad_2]

Source link